Fruvetech Private Limited
Incubated by FITT-IIT Delhi, is an Agri-based startup from Delhi founded in 2021 by Dr Jagadis Gupta Kapuganti & Aprajita Kumari.
The startup is focused on developing a device to enhance the shelf life of fruits using an innovative idea. The startup offers fruits and vegetables storage systems with new technology that guarantees energy efficient, high-quality storage solutions that are adjustable to your specific needs and conditions.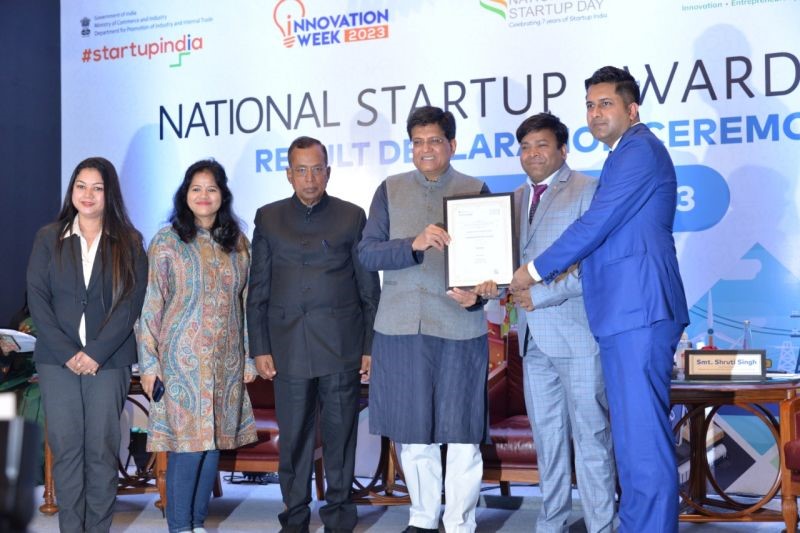 ---
CYRAN AI SOLUTIONS Private Limited
FITT-IIT Delhi incubated startup CYRAN AI SOLUTIONS founded by Prof Manan Suri received The "Raksha Mantri's Award for Excellence in Defence & Aerospace Sectors" @defeexpo2022 for their innovation in the Startup Category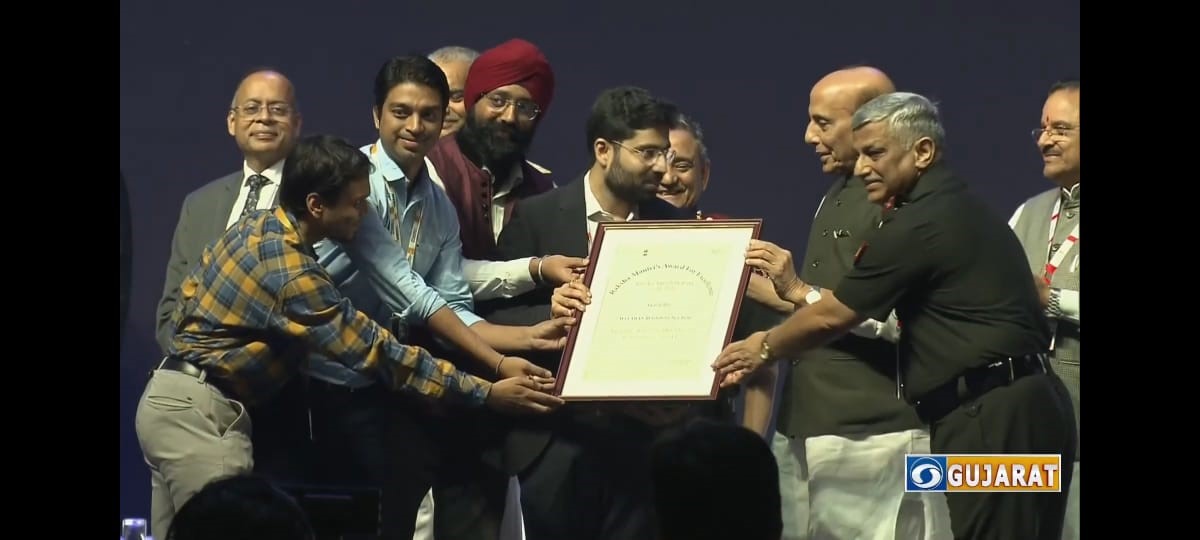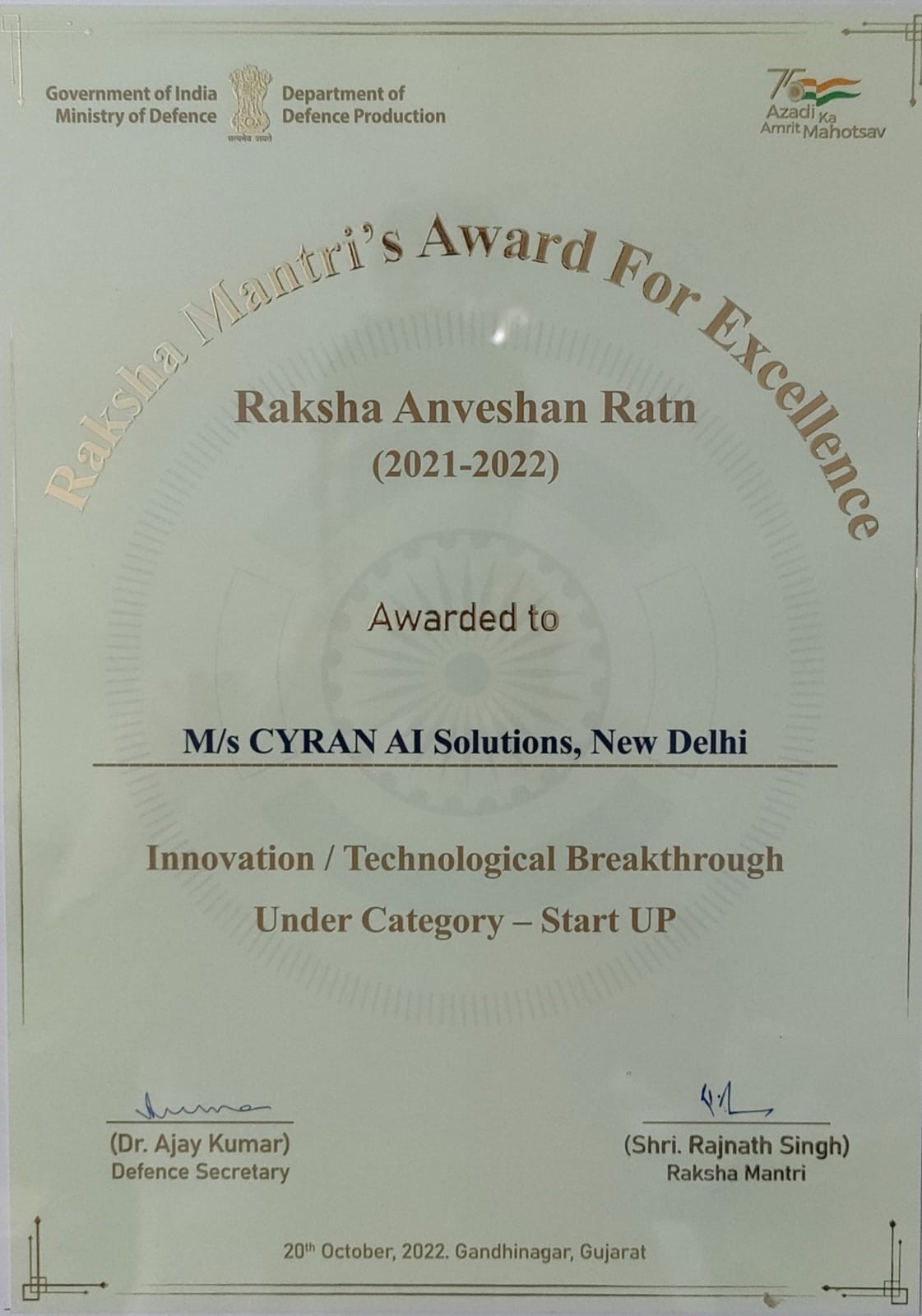 ---
Raised Lines Foundation
Technology company Continental, non-profit technology start-up Raised Lines Foundation (RLF) and IIT Delhi have come together for the deployment of "OnBoard", a technology solution for assisting visually impaired people to board public transport buses. Raised Lines Foundation is incubated at FITT-IIT Delhi, supported by the Ministry of Electronics and Information Technology (MeitY), and the development of 'OnBoard' was sponsored by the Department of Science and Technology, Government of India (DST).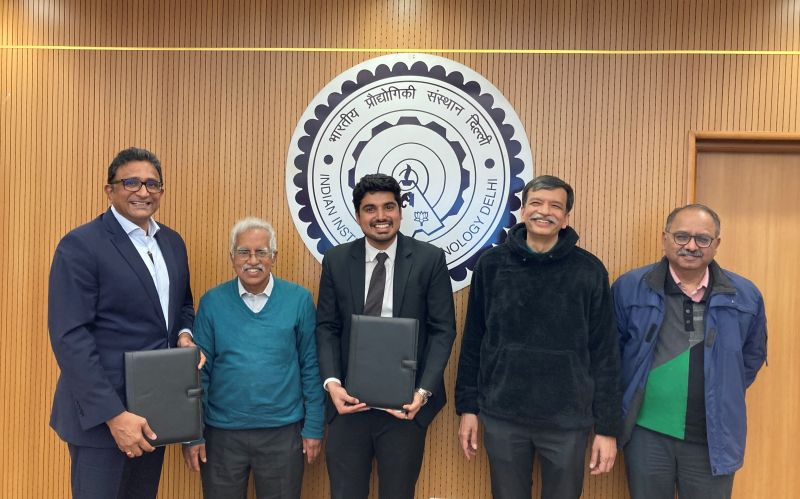 ---
Clensta International Private Limited
Brief of the company:
Clensta started its journey in 2016 in scientific collaboration with IIT Delhi. Since its inception, they are plunged into providing a unique value proposition through ESG-compassionate products that are innovative, effective, affordable, and sustainable. Being curator of the Waterless category, the brand is now focusing on providing a comprehensive solution for the family, covering your home, health, hygiene or personal care from the eldest and the youngest one.
So far, Clensta has developed 5+ Technologies and filed 21+ Patents catering to 28+ products and planning to launch 65+ products this year. Being in a differentiating space, Clensta has contributed to saving nearly 1 Billion+ litres of water and reducing 300% lesser carbon footprints per kg of plastic.
The Company has been a recipient of multiple awards including the National Award and has received appreciation from the Honourable President, Shri. Ram Nath Kovind. Keeping one eye on the future, Clensta aims to develop ecologically-ethical products which contribute to a better world.
Major Achievements:
Entered into personal care space with products for skin, hair and body for men and women with 50+ products.
Patent granted for "Waterless Toothpaste".
Honored with Samridh Award by USAID,
Awarded with Times 40 under 40 award.
Key customers
Bedridden Patients at Critical Care unit, Patients in Home Care, Adventure Enthusiast, Defense personnel at adverse weather conditions such as posted at Siachen or in Sub-marines etc.
Product image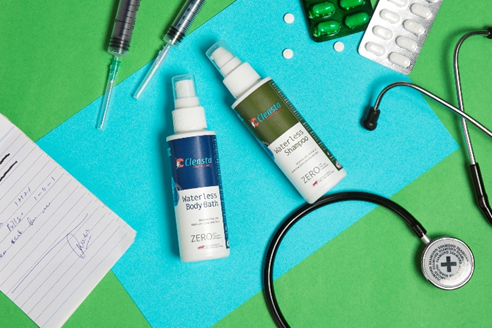 ---
BotLab Dynamics Private Limited
Brief of the company:
BotLab Dynamics is a start-up from IIT Delhi working on building drone swarm technology. It was founded in 2016 by the two B. Tech (Engineering Physics) alumni of IIT Delhi. BotLab has created the ability to fly hundreds of drones simultaneously operated by a single user. The entire technology that includes both hardware and software are completely built by the team inhouse at IIT Delhi. One of the applications of drone swarm technology is in drone light shows. On January 29, 2022 BotLab team flew 1000 drones from the Rashtrapati Bhawan on the occasion of Beating Retreat. With this BotLab became the only company in India to have such ability. Since January 2022, BotLab has been able to commercialize the technology and has done numerous drone shows across India and one internationally in Djibouti, Africa on June 26. Moving forward, BotLab is leveraging this technology for defence applications as well.
Major Achievements:
BotLab flew 1000 drones simultaneously controlled by single user on the occasion of Beating The Retreat 2022, with this India became 4th country in the world to have such capability
Built major components of drones in-house which include Motor Controller, Precision GPS and Flight Controller
Built a team capable of conducting drone light show end to end from conceptualization to animation design to execution of actual show with drones developed in house at FITT, IIT Delhi labs.
Key customers
Gaming Companies, Event Companies, Sports Festival Organizers, Ministry of Culture, Ministry of Defence, Embassy of Djibouti.
Product image